♔♛
Posted on October 17th, 2011 by Richard
I like the French defence. It is my favourite defence as Black vs White 1.e4 and as I play 1.e4 as White I often face it as White and am trying to learn & play the French Advance variation as White.
Off the top of my head now I cannot remember a specific French defence game as Black or White as good examples. I will try & look into this as I think it helps understanding of the openings if you can recall specific games. I do know Bobby Fischer played as White vs the Winawer variation several times. For the Black side I recall Botvinnik had some good French defence games & Unzinger specialised in it (Korchnoi must have played it too!-I will investigate!).
Well here is my latest chess video showing a 5min blitz game in the French Advance. I made several mistakes as White in this game & my opponent certainly made mistakes with a massive end blunder to lose the game!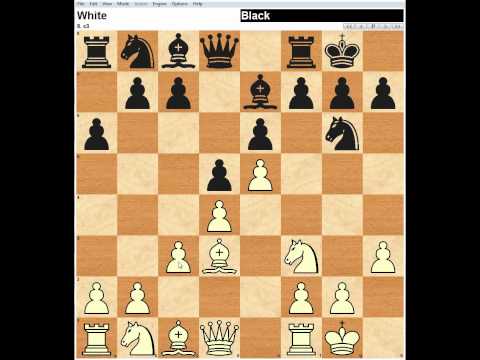 I intend to learn from my mistakes and improve my chess play & rating!!
Tags: Chess analysis, Chess game, Chess Openings, Chess Tournaments
Posted in chess games, Chess Openings, My Chess • Comment on this post »
Written by: Richard
♔♛
Posted on October 4th, 2011 by Richard
Today I played Numpty chess engine and won another game in the Petrovs C42 Nimzowitsch Attack variation.
I have posted this in a new video I have on my channel at YouTube. It actually shows 2 games against Numpty in this opening-the first a win for me as White & the second as a win for Numpty as Black.
This follows on from my last video that features in my previous post.
The games I show here I feel are quite interesting as the effect of central file and square control can be seen in this opening.
Here is the link to the video: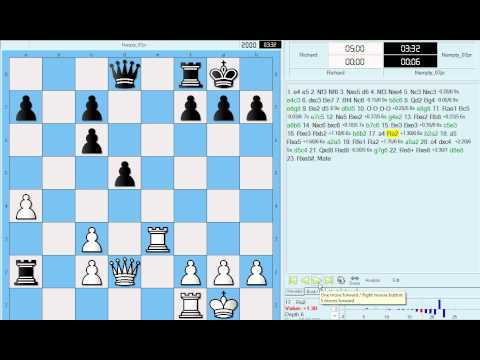 I have often found the Petrovs defence to be quite difficult to play against as White. There are a few traps-ask Vishy Anand-he went a piece down early on in a match in this opening & resigned the game!
However the Nimzowitsch Attack variation seems relayively easy to play!
Posted in chess games, Chess Openings, My Chess • 2 Comments »
Written by: Richard
♔♛
Posted on October 1st, 2011 by Richard
The new chess club match season has started. As a prelude to this 2 weeks ago I played in the minor Thetford RapidPlay chess tournament.
I didn't have a good tournament & ended with only 21/2-6. I played a couple of good games and a couple of bad games and a couple of average games. One game I played poorly in was a Scotch Steinitz opening where I got in a mess as I mixed opening ideas and this has convinced me to look again at Scotch Steinitz (Qh4) opening again and at least try to understand and be confident in the mainline variation of this.
The photos here show Chris & Bob playing at Thetford too. Many thanks to Kevin Moore for organising the Thetford RapidPlay with the Dutch players from Spikenjisse.
Since Thetford I have played  a long play game in our BuryStEdmunds Suffolk team vs Ipswich. I played French Defence and lost!  I am determined now to play the French Defence better!
So I still have lots of work to do to improve my chess play. Here though is my chess video of a recent game of mine vs chess engine Numpty0.7pr. This was a Petrovs Nimzowitsch attack variation white win: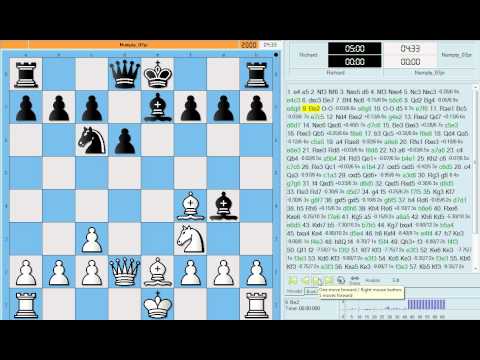 Posted in chess games, Chess Openings, My Chess • Comment on this post »

Written by: Richard

« Older Entries