♔♛
Posted on October 1st, 2011 by Richard
The new chess club match season has started. As a prelude to this 2 weeks ago I played in the minor Thetford RapidPlay chess tournament.
I didn't have a good tournament & ended with only 21/2-6. I played a couple of good games and a couple of bad games and a couple of average games. One game I played poorly in was a Scotch Steinitz opening where I got in a mess as I mixed opening ideas and this has convinced me to look again at Scotch Steinitz (Qh4) opening again and at least try to understand and be confident in the mainline variation of this.
The photos here show Chris & Bob playing at Thetford too. Many thanks to Kevin Moore for organising the Thetford RapidPlay with the Dutch players from Spikenjisse.
Since Thetford I have played  a long play game in our BuryStEdmunds Suffolk team vs Ipswich. I played French Defence and lost!  I am determined now to play the French Defence better!
So I still have lots of work to do to improve my chess play. Here though is my chess video of a recent game of mine vs chess engine Numpty0.7pr. This was a Petrovs Nimzowitsch attack variation white win: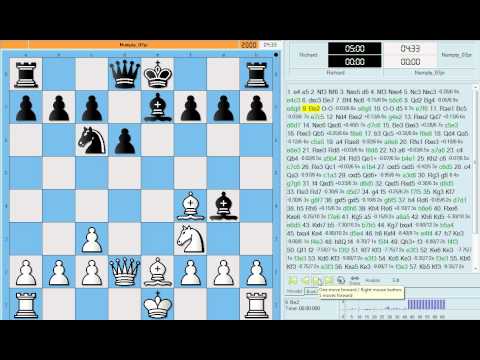 Posted in chess games, Chess Openings, My Chess • Comment on this post »

« Older Entries