♔♛
Posted on October 4th, 2011 by Richard
Today I played Numpty chess engine and won another game in the Petrovs C42 Nimzowitsch Attack variation.
I have posted this in a new video I have on my channel at YouTube. It actually shows 2 games against Numpty in this opening-the first a win for me as White & the second as a win for Numpty as Black.
This follows on from my last video that features in my previous post.
The games I show here I feel are quite interesting as the effect of central file and square control can be seen in this opening.
Here is the link to the video: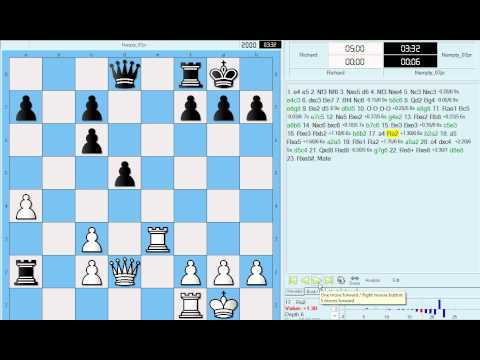 I have often found the Petrovs defence to be quite difficult to play against as White. There are a few traps-ask Vishy Anand-he went a piece down early on in a match in this opening & resigned the game!

However the Nimzowitsch Attack variation seems relayively easy to play!

Posted in chess games, Chess Openings, My Chess • 2 Comments »

« Older Entries